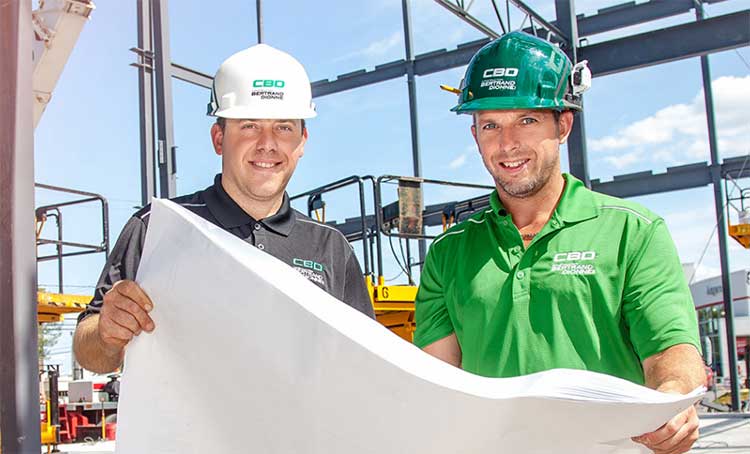 CONSTRUCTION BERTRAND DIONNE TESTIMONIAL
25 June 2019
Construction Bertrand Dionne is a company that specialises in industrial construction (Tim Hortons, Jean Coutu, Soprema, Métro). It has 135 employees and 25 work teams. The company receives a large number of lorries on its sites, delivering materials, hardware, timber, etc. and has forklift trucks on each site for unloading.
Emily'clean solutions in Canada
Industrial cleanliness is crucial for the company as they need to present clean work sites at all times. The image the company portrays to its customers and prospects rely on it. Until now, employees have swept by hand or used the services of a subcontractor, which involves additional expense. First of all, this constitutes a loss of yield and secondly proves expensive in the long term. Nonetheless, Bertrand Dionne has a sizeable advantage in its fleet of forklift trucks. Techlift, a partner and distributor of Emily'Clean in Canada, suggested getting a Leader'Clean industrial sweeper.
CONSTRUCTION BERTRAND DIONNE VERY HAPPY WITH THE LEADER'CLEAN SWEEPER
They were won over by the speed of installation of the sweeper and the collection quality. The forklift drivers use the sweeper in turns as it moves to the different sites for weekly cleaning. Construction Bertrand Dionne is very happy with the results and the return on investment.
Construction Bertrand Dionne: https://cbdionne.com/
Techlift Canada distributor contact details
Leader'Clean industrial sweeper proposed by our partner and distributor TECHLIFT in Canada. Sweepers available immediately: in stock for sale in Canada.